Urbs and Polis, a new site dedicated to the study of early Christianity — and doing so with a claymation flair (see below) — will be giving away a copy of The Origins of Early Christian Literature in conjunction a livestream event I'm doing with them on September 17th, 2021 at 3pm EST.
Here's a flyer you can print out and use as wallpaper for your department. :)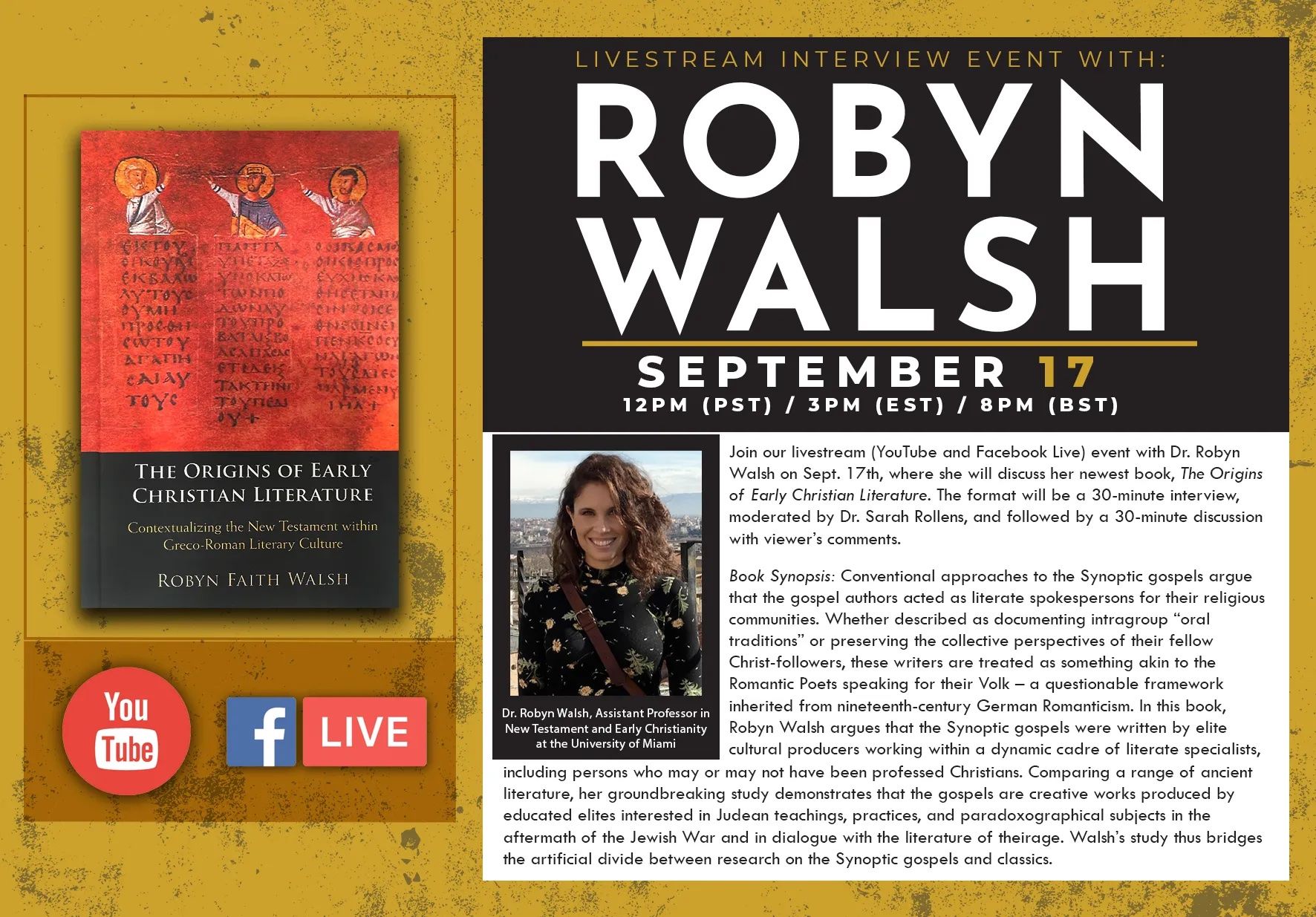 Urbs and Polis will begin posting new articles on August 23rd. I'm excited to serve on their team. If you've got some content you think would be right for the site, please do not hesitate to get in touch with me or submit directly via the Urbs and Polis site.
Now, as promised, early Christian claymation!!! —